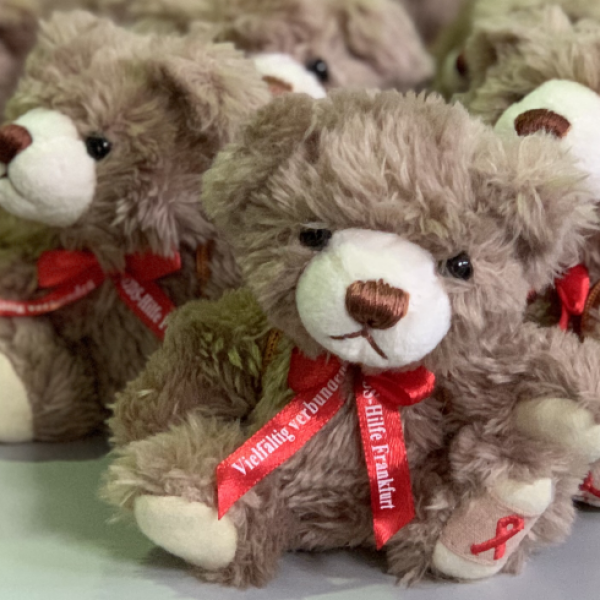 World Aids Day 2021
08/11/2021 - 10/12/2021
Online Event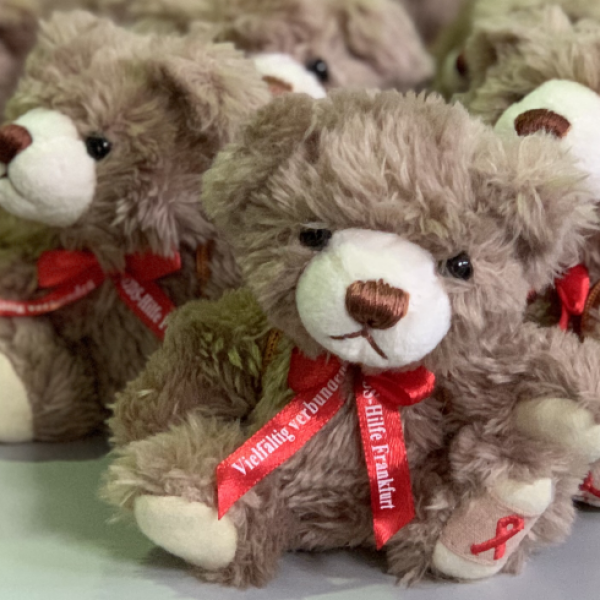 Donation for AH Frankfurt
Price:
Donate as much as you like
Donation currently not possible.
The little teddy bear is back again to support the AIDS foundations in Germany. Our teddybear sale will help to finance the various support and help offers of these foundations. The teddies are limited editions and get be aquired for a minimum donation of 7,50 € (prices varies in different locations). You want to donate only? Please use
this page
for it.You can pick up your personal teddy bear from December 1st until December 17th in BER, CGN, FRA, HAM, MUC or VIE.
we do not refund any teddies that are not picked up.
You just want to donate for the Aids Foundation Frankfurt? Then you found your possibility here. Just enter the amount in the box and proceed to checkout.